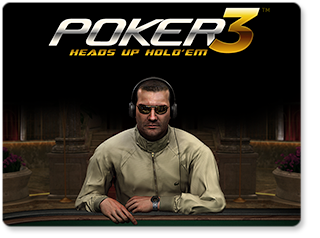 Poker3 Heads Up Hold'em Game in the Lucky99 3D Casino
Overview
Experience the best Heads Up Hold'em poker without all the hassle of multiplayer in Poker3 Heads Up Hold'em! This game features on-demand instant poker action at the click of a button. Choose the stakes and your opponent – there's no waiting or buying in. Both Player and Dealer choose whether to hold or fold, based on their cards. You can play at your own pace, there's no time limits or waiting required. It's Heads up Poker whenever you want it!
Format
Heads-Up (2-Player) Hold'em or Fold'em Poker.
Min/Max Wager Amount:
The Minimum wager amount for this game is 1 chip and the Maximum wager amount is 7 chips.
Bet Structure:
Player bets 1 chip on ante, 1 chip on blind, 1 chip after the flop, 2 chips after the turn, and 2 chips after the river.
Coin Denominations:
The default chip denominations are 0.20, 0.50, 1.00, 2.00, 4.00, 5.00, 10.00, 20.00, 30.00, 40.00, 50.00, 75.00, 100.00, 150.00, 250.00, and 500.00.
Default Wager:
N/A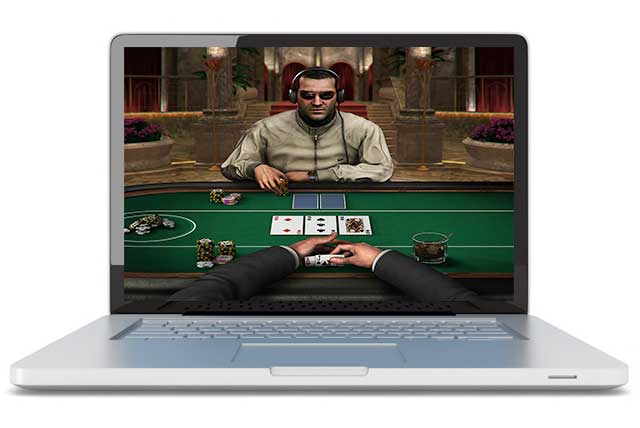 Button Descriptions
Chip (separate chip denominations) – Select which Chip Denomination you chose to bet with. Each bet made on the table will be with the selected Chip Denomination.
Opponents (separate opponents) – Select which Opponent you chose to play against.
Deal – Starts the game after stakes and opponent have been chosen. .
Fold – Allows you to forfeit your current wager and end the round.
Call– Allows you to raise your wager by the amount indicated on the Call button.
Repeat – Starts the next round of play with the previously chosen opponent and stakes.
Change Stake – Returns you back to the choose opponent/choose stake screen.