American Lines
If you are looking for the most sport betting offerings available, you can find any and every event in our new 'American Lines' sportsbook. With daily offerings on all of your favorite sports; including, futures, props, Live betting, and more!
For American Lines Rules & Wager Types: click here
Where to find American Lines?
Log in, find the Sports Menu, and click on "American Lines" to access the platform.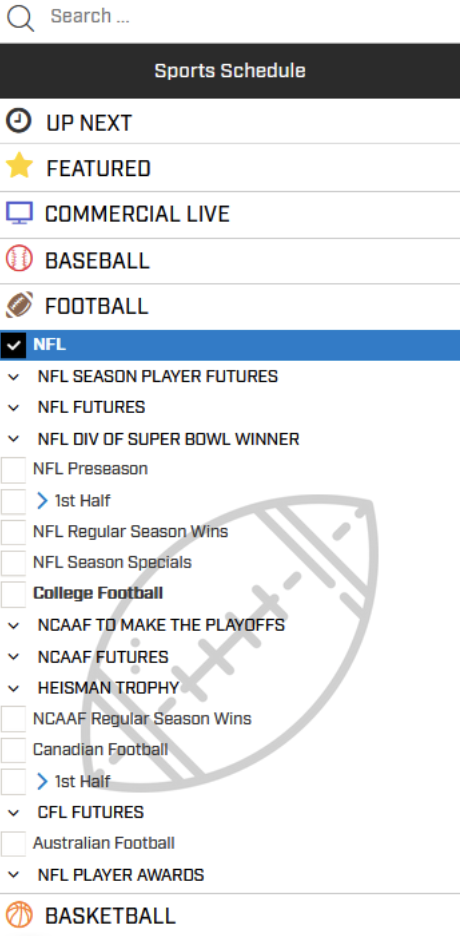 Sports listing (left hand column) include:
Search: For quicker access to the Game(s), Lines and Props you want.
Up Next: Games close to start.
Featured: Games linked to special lines like Series Price, Player & Game Pros, and much more.
Commercial Live: Lines offered Live for main games, while in commercial breaks.
Sports: All 4 major sports (Football, Basketball, Hockey & Baseball) including their non-professional popular divisions and special markets, as well as many other non-major options as Tennis, Martial Arts, Boxing, Golf, Soccer, Cricket, Auto Racing and more.
Wager Types (right hand column) include:
-Straight.
-Parlay. (correlation rules apply*)
-Teaser. (correlation rules apply*) (Odds**)
-If Bet. (correlation rules apply*)
-Reverse (2-way If Bets).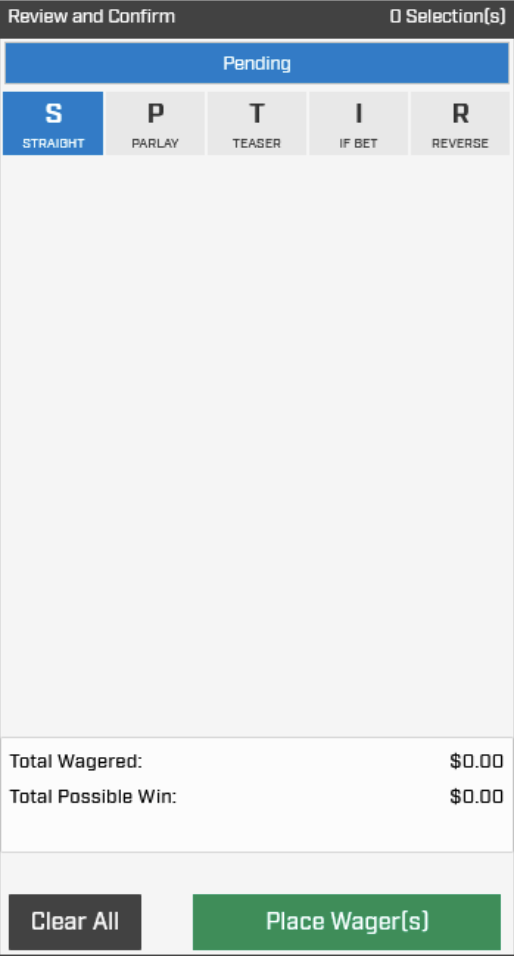 In desktop display the options will display in one screen.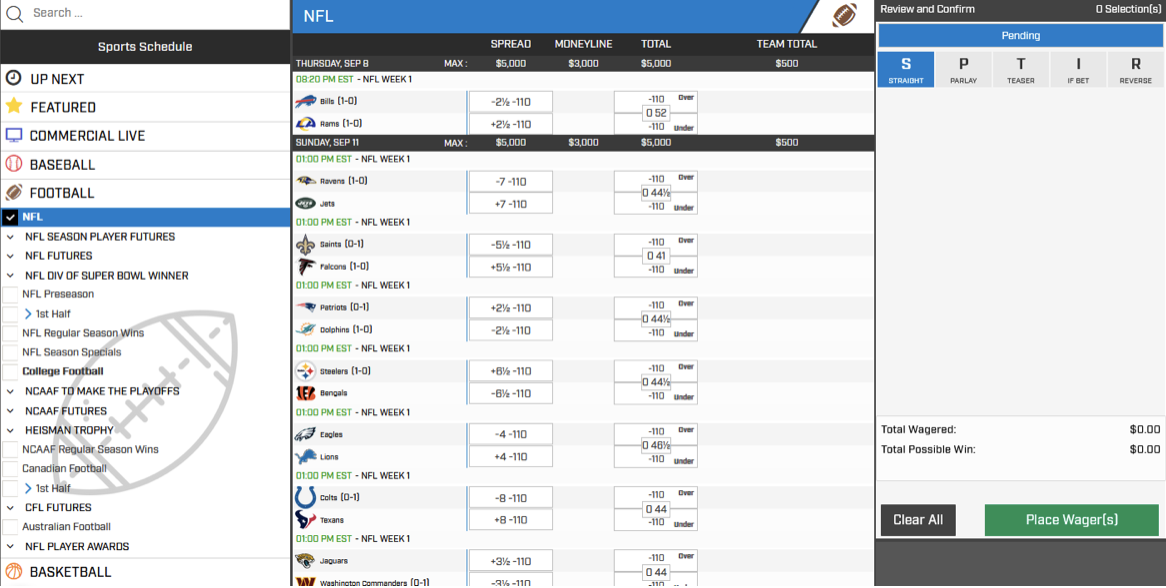 (Correlation rules apply*): Certain wager types restrict which lines you can combine in the same wager, based on the liability of how their outcome could affect each other. Whenever a line is restricted for that specific wager type, it will fall under "Show Unavailable" and, just as suggested, it will not be available for that specific wager type.

(Teaser odds**): Each Teaser option is linked to the Odds offered for them.